Our oldest son recently returned home from deployment. We couldn't possibly be more excited to have him home. Although, I have to tell you that within a week of him returning home, our precious Cora broke her leg. Welcome home, daddy!
Of course, I've had Brandon on my mind a lot and it got me to thinking about Christmas and what we are going to make him and his six siblings, and their spouses and our grandchildren (the list keeps growing) for Christmas this year. My husband already has an idea to cut apart a maple dining table that his grandfather made and make cutting boards out of it for all the kids.  But, what else? What am "I" going to gift them?
I have a pretty easy time of coming up with handmade gift ideas for the girls. The boys, not so much. So, I did what I always do when I'm looking for handmade gift inspiration, I searched Pinterest.  I found lots of ideas and put together this list of 25 handmade gift ideas for men to help spark your creativity and fuel your handmade gift giving arsenal. I realize Christmas is still two months away, but there's no time like the present to get a head start on your handmade gifts!
Like I said, my husband and I are giving handmade gifts to our children and grandchildren this year for Christmas. We started incorporating more and more handmade gifts into our gift giving a couple of years ago. I'm sure you're wondering how our children like this idea. Do they miss all the store bought gadgets and the hundreds of dollars we used to spend on each of them? Believe it or not, our children have embraced this concept wholeheartedly. In fact, I think they're kind of relieved and they have gotten into the handmade gifting spirit as well.
This transition has been easy for me as I love to give and receive handmade gifts. My husband has been a little slower at embracing this idea, but he's really starting to come around. But, to be honest, coming up with handmade gift ideas for the men in my family can be somewhat, well, difficult. Certainly I'm not the only one that has a difficult time coming up with handmade gift ideas for the men in my family, am I?
Well, I'm going to assume I'm not the only one and just maybe you'd like some help with your DIY handmade gift ideas for men as well. So, without further ado, here's my 2017 list of 25 Handmade Gift Ideas for Men. Happy making!!
This post contains affiliate links. Thank you for supporting The Birch Cottage blog!! 
25 Handmade Gift Ideas for Men
By the way, this list is obviously not all-inclusive. The possibilities for handmade gifts for men are endless. If you're looking for more ideas, be sure to visit my Handmade Gifts for Men Pinterest board where I've been saving additional handmade gift ideas for men.
Idea #1: Tools Bucket Tote
This Tools Bucket Tote from Sews 4 Home is perfect for the DIY guy on your gift giving list who just maybe needs a little help in the tool wrangling or organization department.
Idea #2: Soap on a Rope
This DIY Soap on a Rope is made with a few simple ingredients and you can scent it any way you like. You can find this and many other DIY project ideas on A Beautiful Mess.
Idea #3: Flannel Reusable Hand Warmers
Have old flannel shirts lying around? Repurpose them! All you need for these Flannel Reusable hand warmers are some flannel scraps, white rice and a sewing machine or needle and thread.  You can find all the details on Sadie Seasongoods.
Idea #4: Comic Book Coasters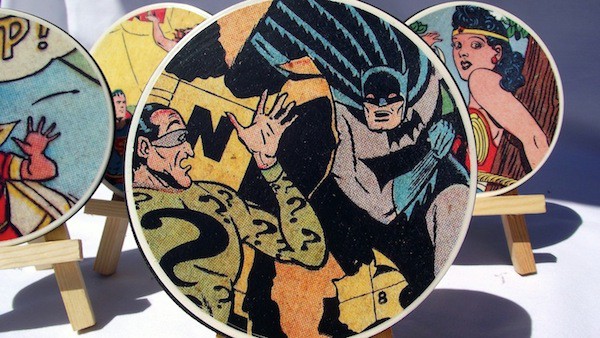 These Comic Book Coasters from Modge Podge Rocks are a great idea for, well, the comic book lover. You could, of course, borrow this idea and make coasters out of just about anything printed: photos, magazines, maps…. you get the idea!
I've made coasters using scrapbook paper, ceramic tiles and Mod Podge in the past and my girls just loved them! You can read all about that tutorial here.
Idea #5: DIY Map Coasters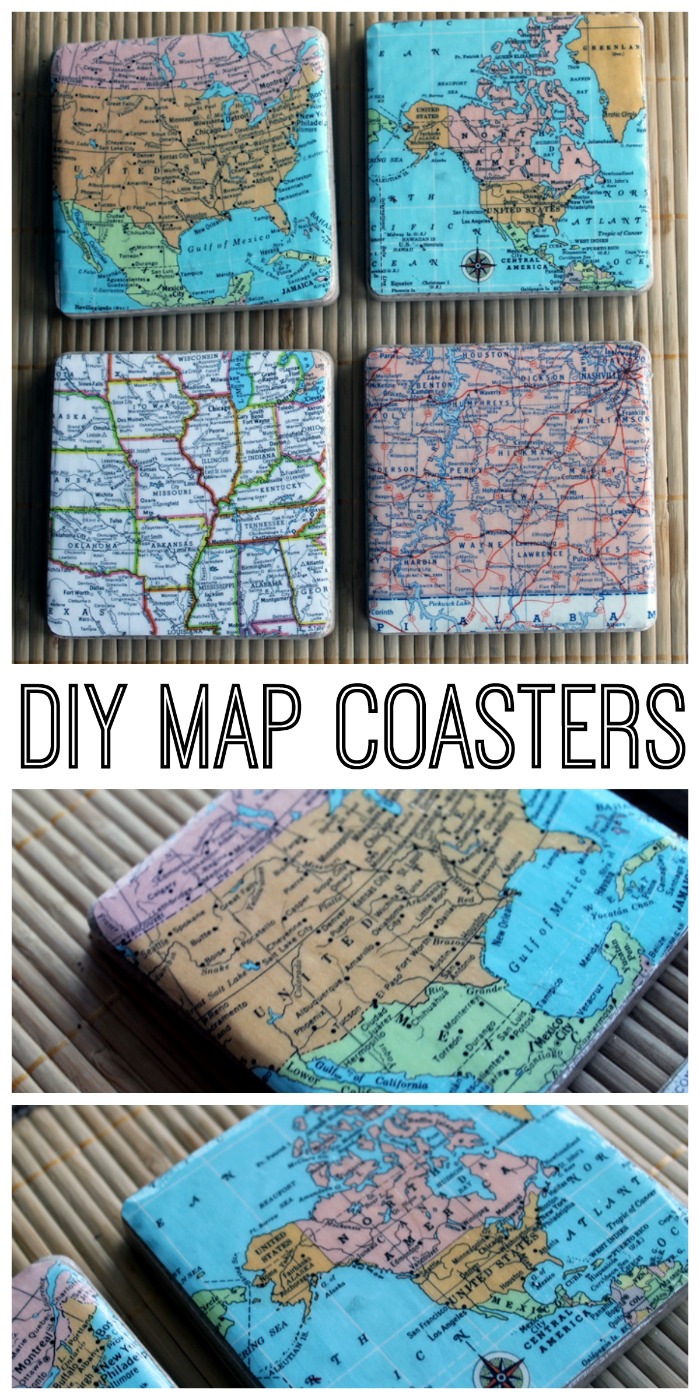 Speaking of maps, these DIY Map Coasters are a great handmade gift idea for men that incorporates the use of maps. You can use old maps or print maps for use with these coasters. There are even some great vintage maps that you can download and print online, like the ones used below in the Vintage Map Pillows.
Idea #6: Spiced Maple Roasted Nuts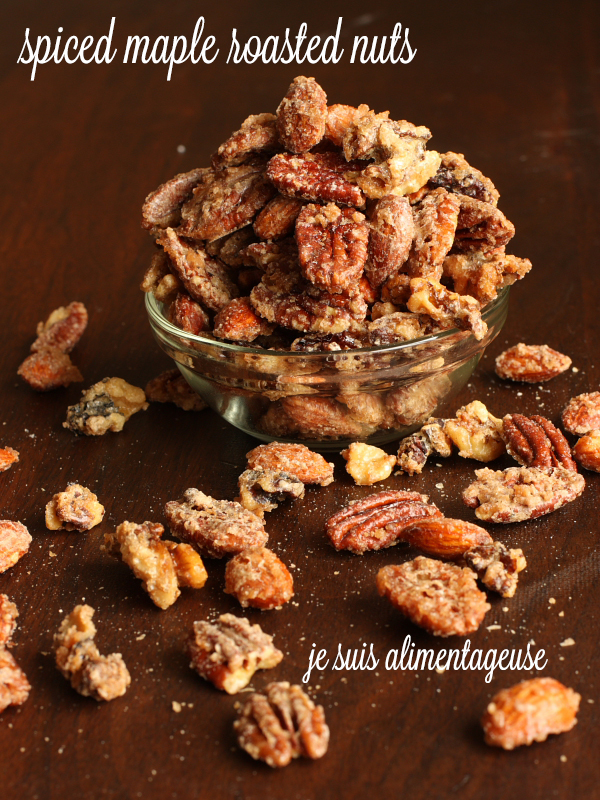 Of course, I couldn't have a list of handmade or homemade gift ideas for men and not include food! These Spiced Maple Roasted Nuts have a little bit of kick in them and are the perfect gift for the nut lover! My boys love nuts – of all kinds. Brandon and Owen especially like spicy or foods with a little bit of a kick. I can see these filling their stockings.
Idea #7: Vintage Map Pillows
You can make your own pillow cover or purchase a pillow cover to make these Vintage Pillow Maps. Incorporate vintage maps or maps of places with special meanings to create a one-of-a-kind handmade gift for him!
In fact, I'm planning to incorporate these vintage California maps someway into a handmade gift for our California lovin' sailor girl.
Idea #8: Smoky Sweet BBQ Rub
For the guy who takes his grilling seriously, he'll love some of this homemade Smoky Sweet BBQ Rub. You can even find the printable labels here, courtesy of Southern Living.
I tried to find a source for these beautiful jars, but I failed. I did find this 8 oz jar with a cork lid and wooden scoop. You can find these on Amazon  and take advantage of Prime shipping!
Idea #9: Wine Bottles in a Scarf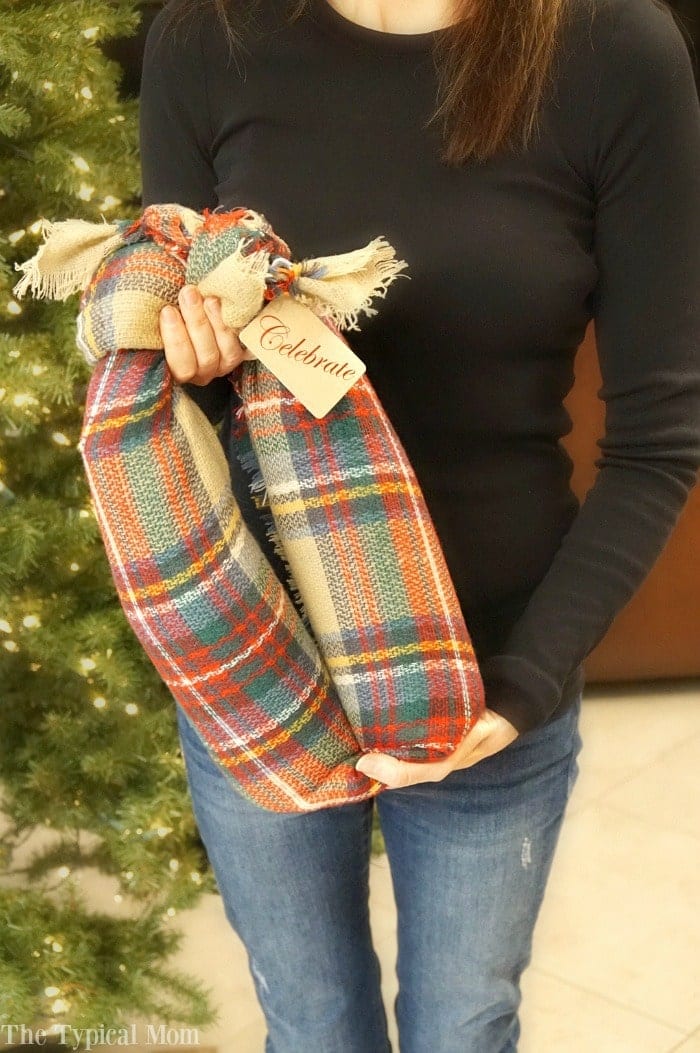 I don't know if you can really call this Wine Bottles in a Scarf gift idea "handmade", but it does require you to roll up the wine bottles in a scarf. Maybe that counts?
Idea #10: Fabric Covered Wooden Spoons
Does your guy love to cook? Well, you can create these colorful Fabric Covered Wooden Spoons in absolutely no time! Get all the instructions from Alice and Lois.
Idea #11: Stamped Washer Keychain
Two Shades of Pink has this great idea for a Stamped Washer Keychain. You can literally stamp any word, name of message to create a truly one-of-a-kind handmade gift.
Idea #12: Photo Frame Stand
If you're feeling really adventurous or love woodworking, you might want to try making a Photo Frame Stand. But don't worry, Build Basic has step by step instructions.
Idea #13: Rosemary Mint Shaving Cream
This is a soap-free, moisturizing homemade shaving cream that's infused with essential oils and rosemary. If your guy has sensitive skin, he's sure to love this Rosemary Mint Shaving Cream.
Here's a fantastic option for gift jars for this Rosemary Mint Shaving Cream:
If you're looking for more gift jar ideas, be sure to read about my favorites here.
Idea #14: Homemade Coffee Scrub Soap
Sunny Sweet Days shares this really great smelling Homemade Coffee Scrub Soap. Did you know the caffeine in coffee is supposed to help eliminate unwanted oils, gently exfoliates the skin and helps to make the skin look flawless?
Idea #15: Etched Beer Glasses
Your guy doesn't have to be a beer drinker to appreciation his very own etched glass.  You can use some stickers, vinyl from your Cricut cutting machine and some etching cream to make this DIY Etched Beer Glass. Then let your imagination create a custom etched glass that's perfect for all the men on your gift giving list!
Again, for convenience sake (and to save money), you can find beer glasses on Amazon.

Idea #16: Bow Tie
When our youngest soon went off to college, he had to have a bow tie. So what's this sewing mom to do? I made him a bow tie. He thought it was crazy, but we couldn't find any in our stores. This year for Christmas, I'll be making more of these bow ties as Christmas gifts. This tutorial from So Sew Easy is "easy" to follow!
Idea #17: DIY Scrabble Tile Cuff Links

Did you know you can make your own DIY Cuff Links? The options are endless! You can use this DIY Scrabble Tile Cuff Links tutorial as inspiration to design and make cuff links! Love this idea, don't you?!
Idea #18: Crochet Wanderlust Beanie
A couple of years ago, I crocheted all of the boys (and men) in our family beanies for Christmas. It was just priceless when they all decided to wear them at the same time. I realize not everyone can crochet, but this Crochet Wanderlust Beanie would make a warm and cozy gift for men.
Idea #19: DIY Cedarwood Beard Balm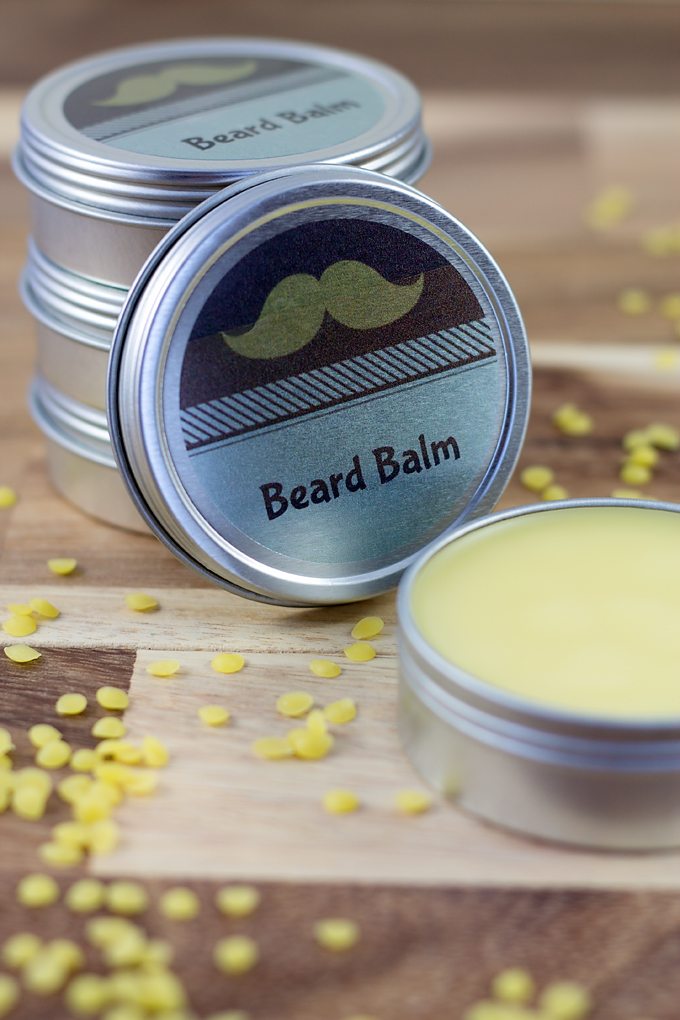 If your guy has a beard, you'll he'll love this DIY Cedarwood Beard Balm that not only tames but softens beards. This DIY handmade gift idea for men is truly the gift that gives back!
You can also find plenty of tin can options on Amazon. They come in a variety of sizes, 2 oz, 3 oz and more. Of course, you can find shea butter and most of the other supplies you need to make these handmade gifts on Amazon!
Idea #20: Shaving Soap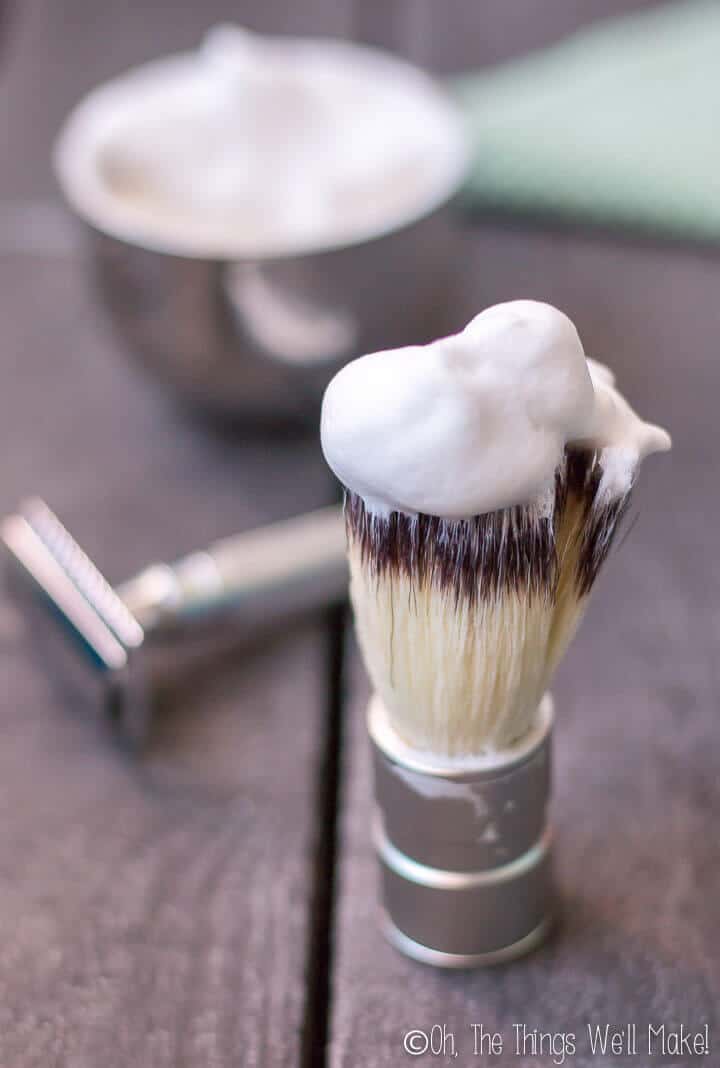 One of the things I love about homemade foods and handmade gifts is that you control what goes in them. This DIY Shaving Soap is no exception. There's even a tutorial on how to use the soap.
Idea #21: Concrete Chessboard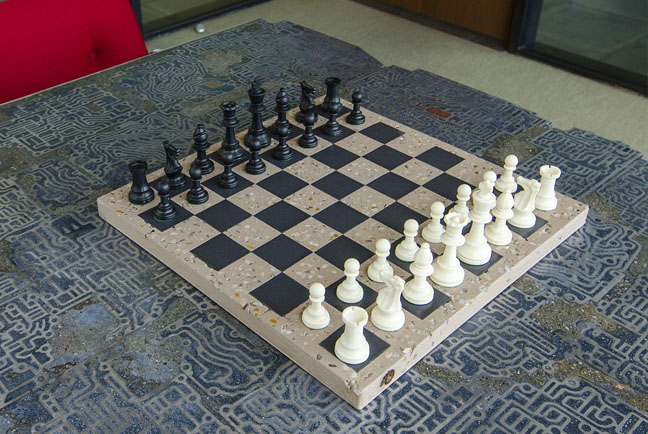 My family spends quite a bit of time in and on the French River in Ontario. One of the things our kids like to do while we're there, is to play chess. This Concrete Chess Board is a really cool, although probably a little more advanced, handmade gift idea for men.
Idea #22: Mason Jar Cocktail Gifts
These DIY Mason Jar Cocktail Gifts are cute and practical all in one. If the men on your gift giving list enjoy cocktails, then they'll love these Mason jar cocktail gifts. For this fun cocktail gift idea, you'll need widemouth Mason jars, beverages, small cocktail bottles, twine and a festive straw.
Idea #23: Homemade Bacon Salt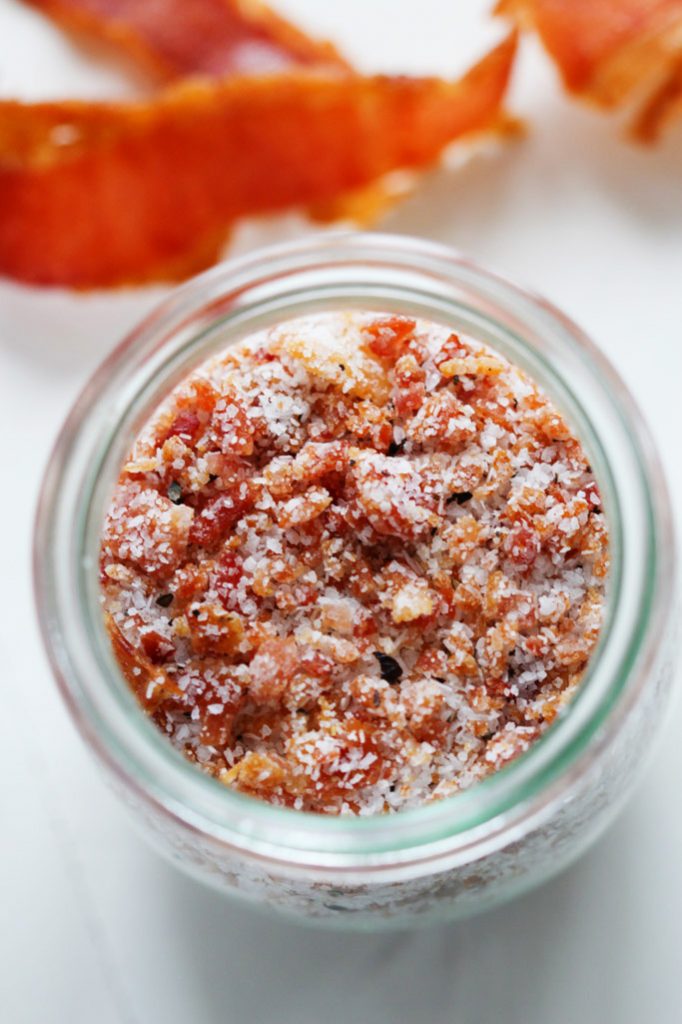 We can't possibly put together a list of handmade gift ideas for men and not include at least one gift that incorporates bacon. This Homemade Bacon Salt is perfect for the bacon lover. I think this gift would look beautiful in one of my favorite gifting jars – the Tulip Weck Jar!
Idea #24: Cinnamon Sugared Pecans
I'm not trying to stereotype here, just speaking from my personal experience. Men love nuts. Spicy, sweetened, toasted, roasted, boiled – you name it! These Cinnamon Sugar Pecans are a big hit in my family. I can never seem to make enough to last very long. So when you make these as a gift, you might want to make two or three times what you think you'll need!
Idea #25: Man Hand Scrub
I couldn't possibly put together a list of handmade gift ideas without mentioning my Man Hand Scrub. You can find the tutorial for the sugar scrub and free printable labels right here on The Birch Cottage blog. My son's favorite scent? Peach Almond Sugar Scrub.
25 Handmade Gift Ideas for Men
I love this collection of handmade gift ideas for men. In fact, I plan on incorporating a few of these into my handmade holiday gift giving this year. I sure hope you find inspiration for your handmade gift giving this holiday season and throughout the year.
Are you making handmade gifts this year? If so, I'd love to hear about it! Just leave me a comment below, so we can all be inspired!
Til next time…