Try these 8 family friendly recipes I found on Instagram!
I'd like to try something new today by sharing some of my favorite Instagram finds from this past week. Here's something you may not know about me. I love Instagram! I have found it to not only be a place of creative inspiration, but to also be a very welcoming community.
To be quite honest, I think it'd be awesome if you would follow me Instagram so we can encourage one another in this little journey called life. It's a great way to share what you're working on, discover new ideas and connect with like-minded people. Whether you're in to home decor, photography, traveling, cooking, baking, woodworking, crochet, knitting, quilting, crafting, fashion or anything creative, you're bound to find exactly what piques your interest.
8 Family Friendly Recipes to Try!
Today's 8 family friendly recipes are an example of what you kind find on Instagram that might inspire you to try something new. I follow each of the recipe creators on Instagram and I'm sure each of them would really appreciate if you would follow them as well.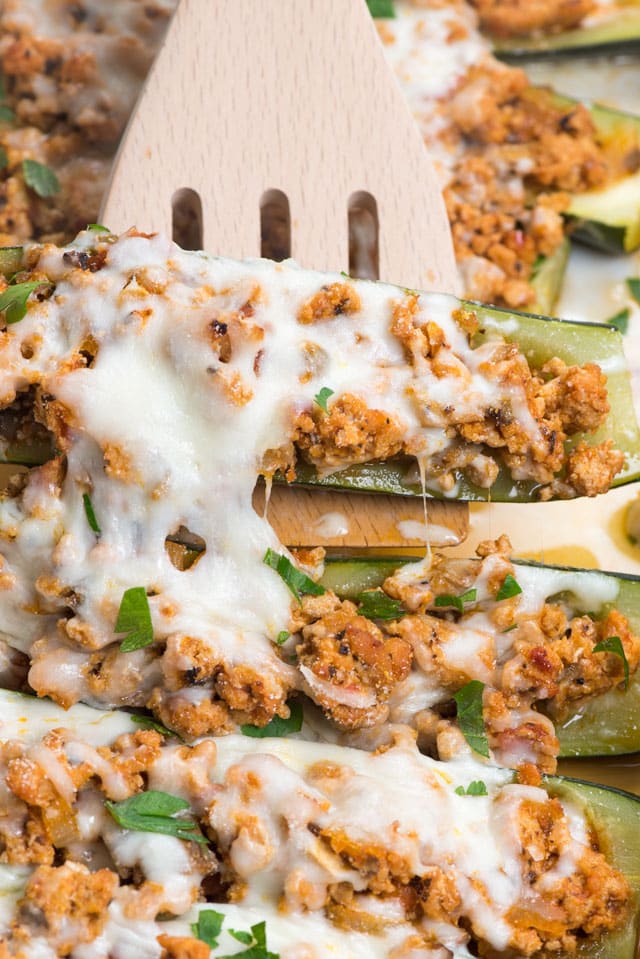 I love zucchini and anytime I find a recipe that I think will encourage my family to eat more veggies, I'm all for it! I can't wait to give this Stuffed Zucchini Boats recipe from Crazy for Crust a try.
Find Crazy for Crust on Instagram: @crazyforcrust
I love stuffed bell peppers. In fact, I've already made them a few times in my Instant Pot. So, when I saw this Mexican Stuffed Bell Pepper recipe on Instagram from Pressure Cooking Today, I had to check it out. Then, when I went to the website, I quickly discovered this was a recipe from Marci at Tidbits. Of course! Marci is kind of the Instant Pot guru. I've actually tried and loved several of her recipes. I'm sure this one will be delicious as well!
Find Pressure Cooking Today on Instagram: @pressurecookingtoday
Find Tidbits on Instagram: @marcitidbits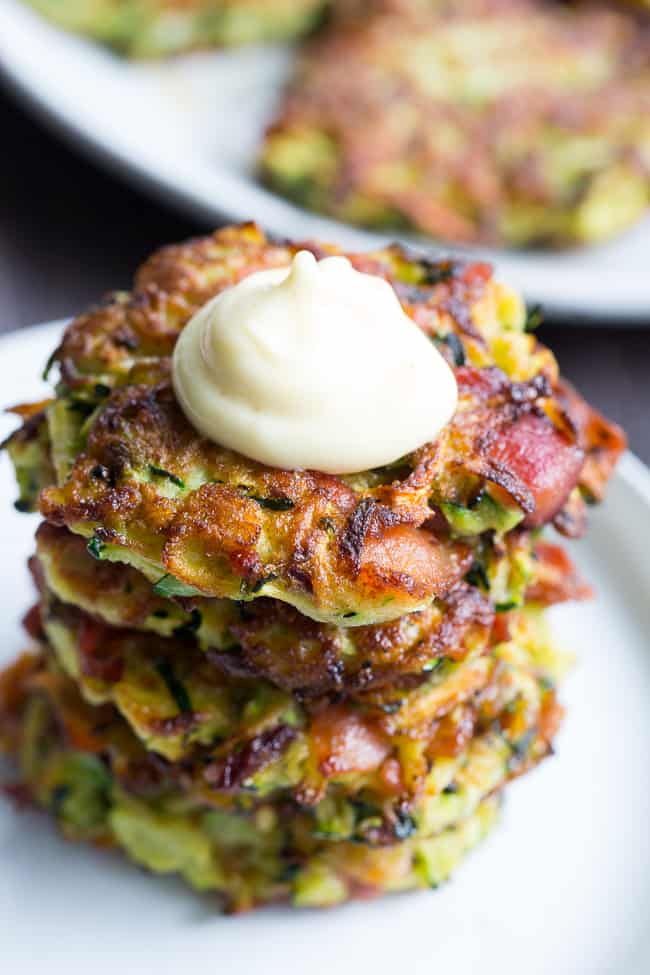 Let's see. You combine bacon and zucchini – what's not to like, right?! Paleo Running Momma shares this savory bacon zucchini fritters. Yet one more way to encourage your family to eat more veggies!
Find Paleo Running Momma on Instagram: @paleorunningmomma

My family eats a lot of low carb foods. Of course, we also eat a lot of carbs even though we probably shouldn't. Our youngest son lost over 100 pounds eating low carb. Even if you're not trying to lose weight, low carb can definitely be a healthier alternative for your family. These Low Carb Cheesy Garlic Bread Muffins from All Day I Dream About Food sound divine. I hope they taste as good as they look!
Find All Day I Dream About Food on Instagram: @fooddreamer
I am quite the opposite of my husband and son when it comes to the flavor of food. I like milder flavors and vanilla happens to be one of my favorites. In fact, when it comes to ice cream, vanilla is my favorite. No toppings. Just good, creamy vanilla ice cream. The Browneyed Baker shares this Vanilla Cupcakes with Vanilla Frosting. A sure hit with your family!
Find Browneyed Baker on Instagram: @thebrowneyedbaker
What a great alternative to plain vanilla frosting. You can easily make this Strawberry Frosting from Kraft Recipes using real strawberries. I just may have to whip up a batch of vanilla cupcakes and give this Strawberry Frosting a try.
Find Kraft Recipes on Instagram: @kraftrecipes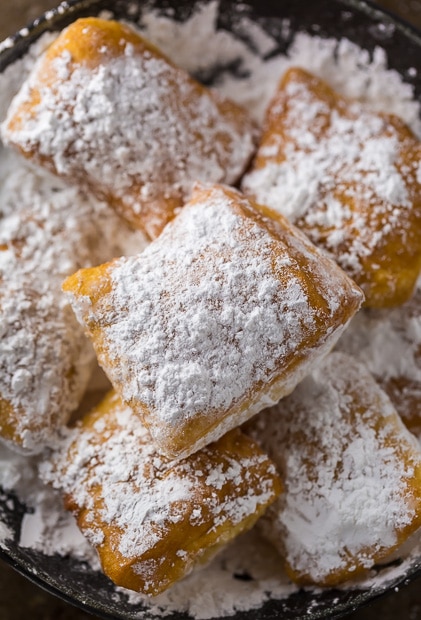 Have you ever been to New Orleans and eaten beignets? Oh. My. Goodness! They are amazing. If these Beignets from Baker by Nature taste anything like the real thing, you're gonna love them! I'm gonna love them!
Find Baker By Nature on Instagram: @bakerbynature
Brownies are one of my favorite treats – especially warm and topped with vanilla ice cream. But, these aren't your ordinary brownies. They have a secret ingredient that you would never ever imagine being in a brownie. In fact, I asked Heidi how these brownies "really" tasted and she said they quite honestly taste just like the original brownies. I'm definitely going to give these Skinny Brownies a try.
Find The Frugal Girls on Instagram: @thefrugalgirls
There you have my 8 favorite Instagram finds from this past week. These 8 family friendly recipes that I found on Instagram are just a few of the thousands you'll find on any given day.
So, what are you waiting for? Follow me on Instagram @birchcottageblog for all the latest happenings, sneak previews, tips for daily living and inspiration! While you're at it, be sure to follow any of the fantastic ladies listed above. They are definitely #onestofollow.
Til next time…