I have a fantastic Springtime dinner idea for you today, but first, welcome to our Blog Hop! We are eagerly awaiting spring and today we have some great ideas, inspiration, tips, resources and how-to for you this Spring as you move along through the blog hop.
You may just be starting the blog hop or may have come from Life on Merlin on our Living with Style Blog Hop. If you get off track at any time, the full lineup below will help you move along from blog to blog so you make sure to see and learn from all of the articles featured here today.
Springtime Dinner Idea
If your family is anything like my family, when the weather warms up, everyone's aching to be outside. The last thing you want is to spend hours in the house preparing dinner. So, I put together this Springtime dinner idea just for you!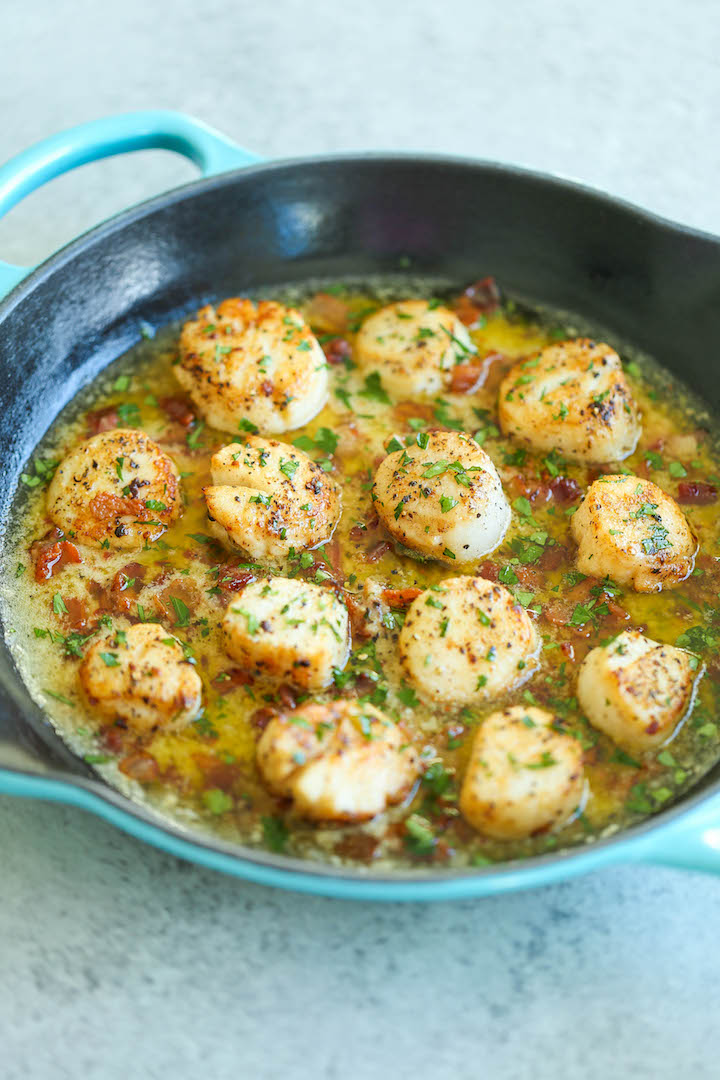 Bacon Scallops with Garlic Butter Sauce
For the main course, I've selected this Bacon Scallops with Garlic Butter Sauce from Damn Delicious. My husband loves seafood and one of his favorite dishes is scallops. But, these aren't your average scallops, they have a magical ingredient that makes everything better – bacon!
I mean, who doesn't love bacon?! My family absolutely loves bacon. I'm sure these Bacon Scallops with Garlic Butter Sauce will be a big family pleasing seafood dish!
Asparagus and Tater Toss
This Asparagus and Tater Toss side dish from Lil' Luna is so full of flavor and it has that same secret ingredient – bacon! This dish comes together in absolutely no time. You simply cook the bacon in a skillet until crisp. Remove bacon, add butter to the skillet and add potato slices. Season with salt and pepper. Saute until crispy, then add the asparagus and garlic. Toss and cook for about 3 minutes more, drizzle with lemon juice, adding the bacon and serve warm.
A simple, but full-of-flavor and the perfect compliment to the Bacon Scallops with Garlic Butter Sauce.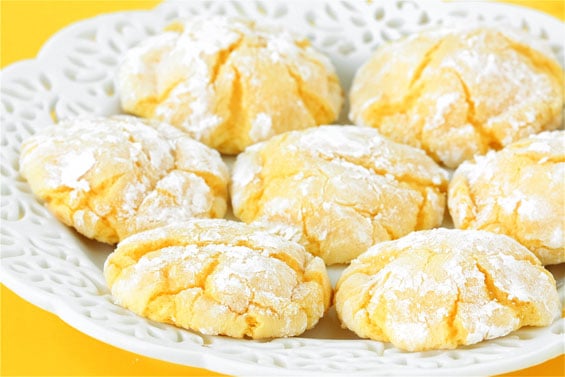 Easy Lemon Cookies
Of course, I couldn't possibly forget dessert. Springtime not only means you want outta the kitchen fast, but you want some take-alongs as well. These Easy Lemon Cookies from Gimme Some Oven are the perfect dessert dish for families on the go.
There are just a few ingredients, including using one package of lemon cake mix. It just doesn't get much easier or more lemony delicious than these Easy Lemon Cookies!
Here's the perfect pinnable image below. Just in case you want to save this Springtime dinner idea for later!
The next stop is Westside Paper Creations on Living with Style Blog Hop! Thanks for visiting and I hope to see you again next time around!
Blog Hop Lineup:
Til next time…