Where to find Embroidery Machine Designs for Greeting Cards. You can create beautiful greeting cards with your embroidery machine!
So, I recently shared How to Create Machine Embroidered Greeting Cards using watercolor paper and your embroidery machine.
Since then, I've embroidered all sorts of greeting cards – Christmas cards, Valentine's Day cards, birthday cards, and just because cards.
If you'd like to embroider greeting cards, I thought I'd share some of my favorite sources for embroidery machine designs for greeting cards.
Embroidery Machine Designs for Greeting Cards
I have purchased most of my embroidery machine designs from Embroidery Library. I love their designs as they seem to work flawlessly with my embroidery machine and projects.
Embroidery Library
You'll find an entire selection of embroidery designs specifically created for greeting cards on Embroidery Library. Be sure to sign up for their newsletter so you will be notified of sales!
Embroidery Online
Although I've only purchased a couple of their designs, they do have quite the selection of greeting card designs. And they also sell embroidery supplies.
Urban Threads
Urban Threads is a sister site to Embroidery Library. They have a more modern flare to their designs.
Designs by JuJu
I recently discovered Designs by JuJu and have purchased quite a few of their embroidery machine designs.
Etsy
I haven't purchased embroidery machine designs from Etsy, but there are quite a few embroidery shops. I caution you to make sure the design you purchase comes in the appropriate format for your embroidery machine. You will also want to select a design that isn't too heavily stitched or contains a lot of satin or overlapped stitches.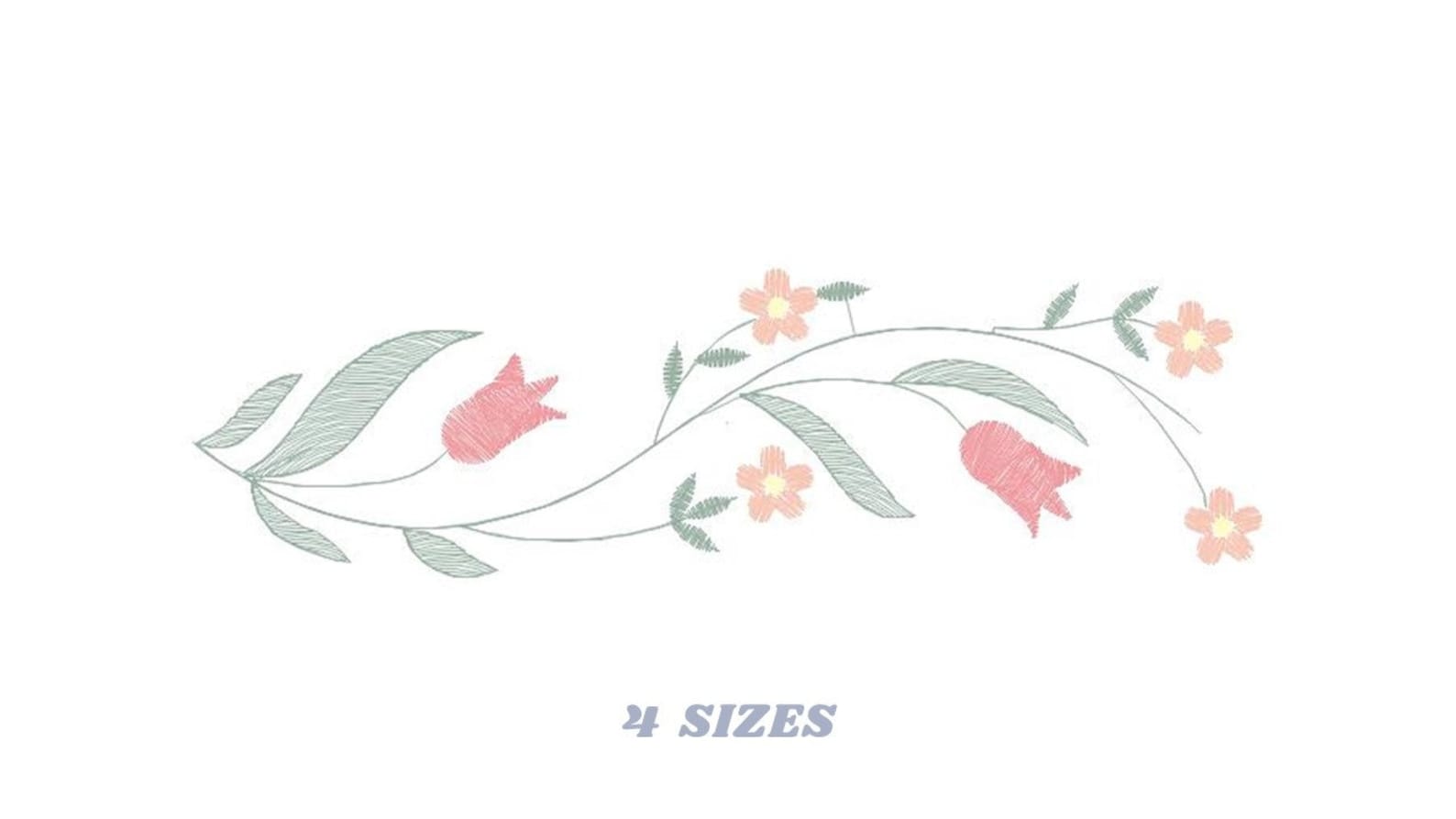 If you have a favorite embroidery machine design source, be sure to let me know in the comments below and I'll add it to this list!
More Embroidery Ideas
If you enjoy embroidery, you might also like these hand and machine embroidery ideas from The Birch Cottage:
I hope this helps you find machine embroidery designs for your greeting cards! Be sure to pin the below image to your favorite Pinterest board to save it for later or to share with family and friends!