Where to find hand embroidery patterns, kits and tutorials. Hand embroidery is a fun craft that you can take with you!
I was trying to think of crafts that I could share with you that can easily be done at home. Whether you have been doing hand embroidery for years or are a brand new beginner, I think you'll find these resources useful.
Hand embroidery really is one of those hand crafts that I believe just about anyone can learn. It's kind of like learning to color inside the lines. I'm not trying to minimize the skills of those people who produce amazing embroidered pieces, but I am trying to encourage you to give hand embroidery a try.
What You'll Need for Hand Embroidery
You really just need fabric to be embroidered, a needle and embroidery thread to begin hand embroidery. You can even find embroidery kits that contain everything you need to complete the embroidery project.
But, if you'd like to purchase supplies to get started, here are my recommendations:
Disclosure: This blog post contains affiliate links for products or services I think you'll like. The Birch Cottage is a member of the Amazon Associates program. This means if you make a purchase from one of these links, I will make a small commission at no additional cost to you. All opinions expressed are 100% my own.
embroidery hoop (hoops come in different sizes, be sure to select the correct size for your project)
printer paper and printer
Hand Embroidery: Free Patterns
I've put together a collection of FREE hand embroidery patterns. You can download these patterns, trace them onto your fabric and begin your hand embroidery project.
Embroidered Bouquet by Down Grapevine Lane
>>> CLICK HERE to visit Down Grapevine Lane.
Singing In the Rain Embroidery Patterns by Flamingo Toes
>>> CLICK HERE to visit Flamingo Toes.
You are Enough Free Hand Embroidery Pattern by Cutesy Crafts for Polkadot Chair
>>> CLICK HERE to visit Polkadot Chair.
Hand Embroidery: Kits
When I think of hand embroidery kits, my mind instantly goes to Etsy. So, I've put together a list of a few shops on Etsy that sell hand embroidery kits.
Hand Embroidery Kit from Little Party Bohemians Shop on Etsy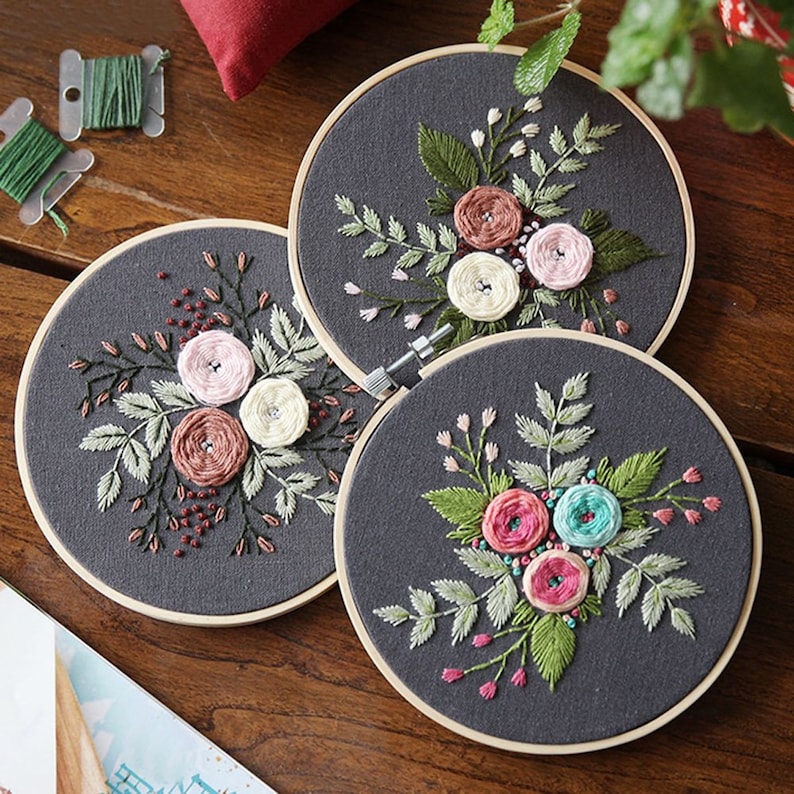 >>> CLICK HERE to visit Little Party Bohemians Shop on Etsy.
Floral Beginner Embroidery Kit from Lightning Store Art Shop on Etsy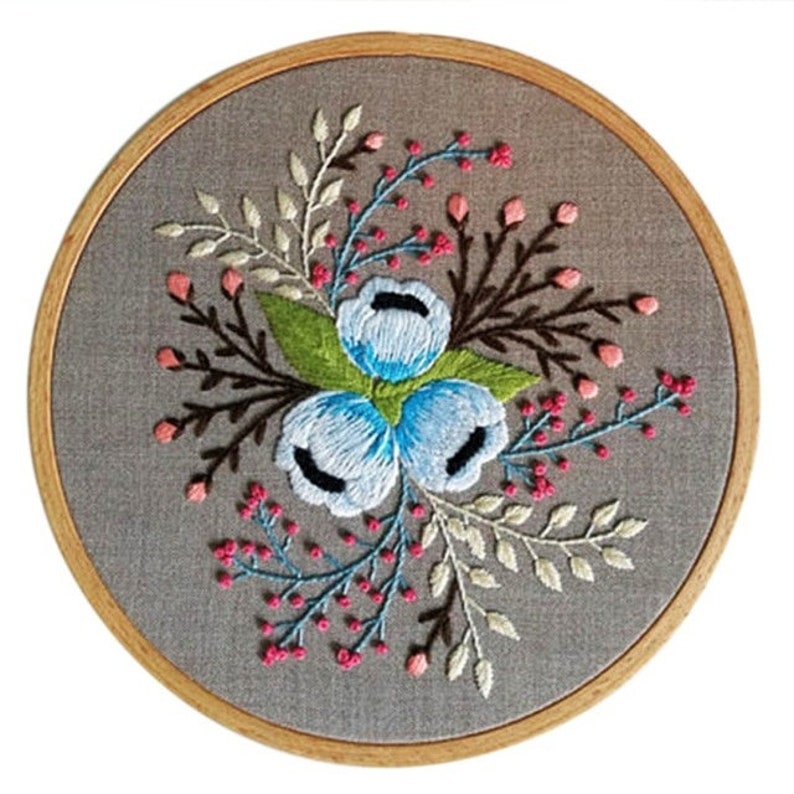 >>> CLICK HERE to visit Lightning Store Art Shop on Etsy.
Stitch Sampler Kit from Little Dear Shop on Etsy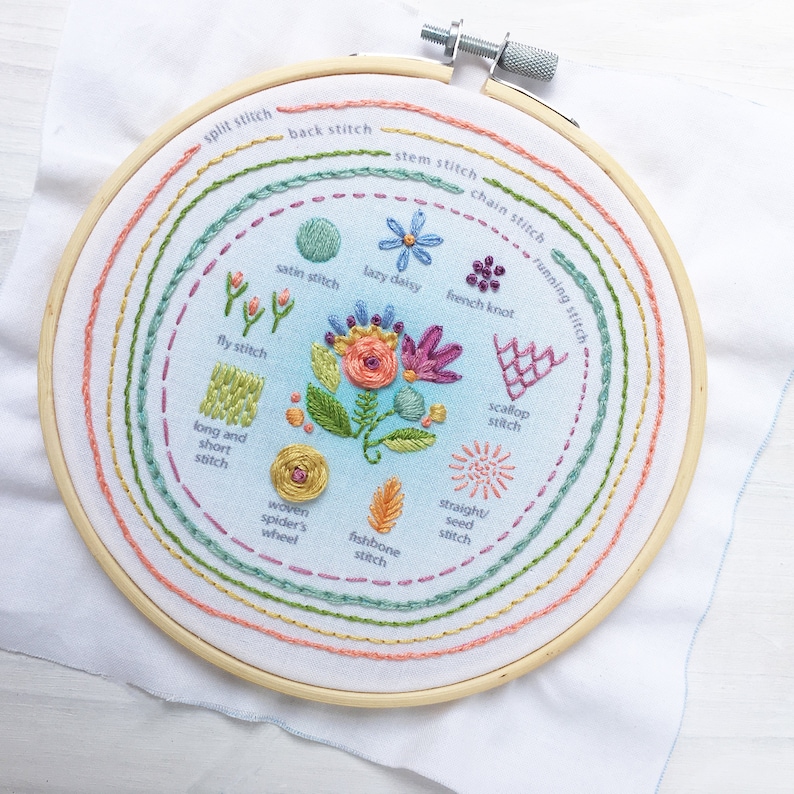 >>> CLICK HERE to visit Little Dear Shop on Etsy.
Here are a few other items on Etsy that I just love:
You can also find hand embroidery kits that you can purchase online from retailers like JOANN Fabrics, Amazon, or specialty sites like Stitched Modern.
Hand Embroidery Tutorials
You can find hand embroidery tutorials on sites listed above like Flamingo Toes, but YouTube and craft sites are also a great source! Here are a few:
If you have a favorite hand embroidery resource, I'd love to hear about it and add it to this list! Just leave me a comment below!
More Craft Ideas
If you like crafting, you've come to the right place! Here are a few ideas from the archives of The Birch Cottage blog that might be of interest to you:
I hope you found this resource page to be helpful in your crafting journey.
Til next time…